WOW this template is jacked up.


---
I saw a commercial for a new John Stamos show, and I think it gave me cliché poisoning.


---
When someone says "You never get a second chance to make a good first impression", I'm convinced they must not watch TV, because HELLO, there's a little thing called AMNESIA?!


---
. . .so's I sez "Listen, buddy - I got yer 'fragile eco-system' right here!"


---
Fast Willie Jackson!


---
I wish the Waltons were hotter. They should do an updated version of the show and call it "The Hot Waltons". And they'd be totally hot!


---
GUESS WHO JUST FOUND OUT YOU DON'T HAVE TO WEAR DRIVING GLOVES?!


---
I'll be damned if I'm gonna let some TV commercial tell *me* "Do Not Attempt"


---
87% Of Man's Memories Shame-Based


---
I kind of wonder whether professional assassins keep both a Hit list and a Shit list. Seems like it'd be easier to just combine them into one.


---
Christianity: It's perilously fragile.


---
Spiritual guidance for the androgynous ne'er-do-well.


---
My new favorite genre is Christian Rad!


---
And they shall know that you are My disciples by your love HORRIFIC SPELLING.


---
You know you've come a long ways when such a premise seems completely absurd.


---
I can't see any reason to object to this. . .


---
I'm having a difficult time finding this "bag of dicks" everyone keeps recommending. It's apparently quite popular.


---
WELL, I'VE SOLVED THE PROBLEM WITH AN ORTHODONTIC RUBBER BAND AND A TOOTHPICK. FUCK YOU, PHYSICS.


---
male: "Emily Owens, MD is just Herman's Head."

female: "Herman's Head wasn't a doctor."

male: "Yes, that slight difference makes it totally different."


---
---
Exactly. "Waah - they were still trying!"


---
"Financial war is down to a few small factions and key individuals; lots of high profile deaths seen"


---
Well, I for one am convinced.


---
"So what's the attraction? The consensus is that the movie is so bad it's actually painfully funny to watch."

I watched it for myself. It's a docudrama about a closeted football team.


---
http://www.gingerpeople.com/gin-gin-candies/hot-coffee-ginger-chews.html


---
May is apparently Mental Health month. Hug a self-righteous zealot :)


---
So, in my dream, Ellen Page wandered by wearing an Alan Page football jersey. It doesn't take a court-ordered psychotherapy guy to see what happened here: in "X-Men 3", Ellen played Kitty Pryde, a character from Illinois. And Alan Page finished his Hall of Fame career playing for Chicago, a town located - of all places - in Illinois!

It's really satisfying to be master of your own subconscious like that.


---
Ooh. . ."military leader". . .


---
"The problem is, the events are completely unrealistic."


---
"The Ny Mets Gigantics are my favorite squadron."


---
1962 was an exceptionally ugly year.


---
Yikes: hypnosis via handshake induction.
Those of you who dwell among other humans need to watch out for this shit.


---
The Mayan Elders, The 13 Crystal Skulls, & the Importance of Their Upcoming Ceremonial Pilgrimage Across the USA


---
Self hate?! No no - I never said anything about self hate.


---
"Yet no one denies that toddlers are composed of particles that behave according to deterministic laws."


---
It turns out that the term "wedge salad" is just fancy restaurant talk for "We're too lazy to chop the lettuce into Pokémon shapes".


---
Fukushima linked to Extraterrestrial War on Earth during the 1930's.

Well, duh.


---
So it rained briefly while I was on Carrier, between Albertson's and the post office, which is good - the drought has really hit that area hard.


---
"However, now is the time the truth be known. Belgium doesn't exist."


---
Lol: the chick on "Project Runway" has my favorite shirt. . .


---
The concert info said that Yes was opening for Styx. However, Styx came out first. They're calling it "The Great Thackerville Mix-up", as far away as Poland. Highly controversial.

"Starship Trooper" sounded as good as it ever has.


---
I *thought* I reckon-ized Brad Holbrook on The Onion's Today Now! show. He used to be an actual news anchor on Tulsa's NBC affiliate KTEW.


---
So they brought back Quisp. It's just like it used to be - roof of my mouth was bleeding and everything :D


---
Green Lantern, Thor, Azrael. . .none of them are a match for Captain Bio


---
How can you go wrong with a site called awkwardfamilyphotos.com?


---
Nod at your beverage after each sip, so people will know how much you're enjoying it.


---
My inner child's gut instinct suggests that the word "Nashville" simply does not belong on the Stanley Cup.
(Of course, it already says "Ducks" on it, so what the hell.)


---
LISTEN - WIZARDS ARE *NOT* PSYCHIC! HOW MANY TIMES DO YOU PEOPLE HAVE TO BE TOLD?!


---
So there's this TV commercial for free credit scores. Turns out this guy had three scores they had to check. . .when they pulled them up, there were these three guys, each representing one of the credit scores. The first two were pretty good looking - tall, strong dudes. But the third one was this gross little bald guy! Total dork. He didn't fit in with the other two at all. He was supposed to be a bad credit score, and he sure looked like it. I was telling the TV "Get that guy outta there! He's terrible!" Fortunately, they replaced him with another tall hunk like the first two. This totally solved the problem, 'cuz that little bastard was ruining everything! He never should have been there to begin with.


---
Stellar plasma phenomena recorded in ancient rock carvings by ancient vandals


---
It's probably my duty to be annoyed that the premise of some new movie called "Hanna" appears to be stolen from a decade-old Batman story which featured a mute Asian chick who had been raised as an assassin becoming the new Batgirl (which, in turn, was practically a rip-off of Azrael's origin saga).


---
Ancient nuclear explosion on Mars


---
Trevor Horn is producing the new Yes album, which will apparently feature one of their best (but rarely heard) songs from 1980's Buggles-infused lineup as its title track. Good news, this.


---
FACT*: Devo is doing the Lord's work


(* gut feeling)


---
Is there no remedy for juggler's regret?


---
(Also, Earthquake Rose™.)


---
Everyone deserves their very own Soviet dog head-controlled robot.


---
Lesbians Who Look Like Justin Bieber


---
There's something warm & fuzzy about being called "Spawn of Satan" by an old-timey fire and brimstone preacher - as he's busy putting words in your mouth, no less.


---
So they're playing the World Series Super Bowl just down the street.
You look out the window, and it's hookers and media far as the eye can see.


---
"Hey, sexy mama... Wanna kill all humans?"


---
How the hell do they measure earthquakes with a lie detector?!


---
My prediction for 2011 is the rise of some band called Substitute Hogwash Trio as the next big thing™.
I got me a gut feeling down in m' shin bones.


---
The new Elder Scrolls sequel was just announced. Looks like a Nords Vs. Dragons scenario. BOOSH.


---
Apparently, people who just sneezed don't like it when you holler "QUIT IT" instead of saying "Bless You".


---
A blogger's account of avoiding molestation by TSA agents.


---
So, they fired Jim Zorn why?


---
Mankind may not survive unless we stop and address the ancient questions facing us.


---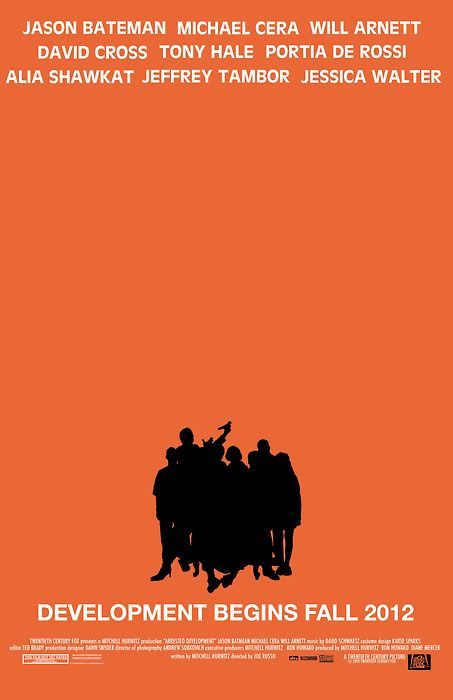 ---
So they're playing the Super Bowl World Series just down the street.
You look out the window, and it's hookers and media far as the eye can see.


---
So I've only got 4 days left to find a super-absorbant gorilla costume.


---
PlayMobil Airport Security Check Point


---
<CLIK CLAK>

VOTE, GOTDAMMIT!


---
Homer Simpson: A True Catholic?


---
Troy Soren: Theologist


---
So, the judge rules in favor of the Cub Scouts, and my own lawyer thinks it's funny.
Bastards. Both of 'em.


---
Some folks simply aren't happy unless they're voicing bitter disdain for everything and everyone ;)


---
If there were a huge robot named Gargantron, and you were terrified of him, don't be - he hasn't even been programmed yet!


---
"I have read your website and it is obviously that your a foggot."


---
A killer-sciency blog about An Ongoing Study of the Very Near Future.


---
What does it mean when you gotta read half a dozen reviews of the new Venture Brothers episode to find one that does so suitably, but still has a miniscule grammatical error?


---
"Boys love to launch things"

Well. . .yeah.


---
The guy across the street has a parrot that you can hear whenever their garage door is open. I like to assume the guy's wife hates it and the kids aren't allowed to go near it because he loves it so much and that one day he'll have to choose between his pet and his family. And I just wanna go over there and demand to know "HOW CAN YOU LIVE LIKE THIS?!"


---
I totally forgot that this guy is my hero!


---
Life is so good lately that I've completely abandoned the idea of faking my own death and living out my days hidden in plain sight under a white sheet.


---
If you're bowling, and I tell you to "Be the ball", what's so hard about that? Don't you want to be a winner?


---
Government-sponsored occult mind control experiments in the early days of Rock and Roll.


---
HERE'S A PRETTY GOOD ONE


---
Apparently, there aren't a whole lot of females who play first-person shooters online, considering I hear my offspring a couple times a day explaining to her teammates "Uh, yes, I am actually a girl."


---
More of the same, from you-know-where.


---
Nothing beats firing twin pistols while diving for cover in slow motion. Except maybe explosions. And sandwiches.


---
Lost cat-type stuff.


---
When you try explaining to christians that most of our English bible translations are riddled with inaccuracies when compared to the original Hebrew & Greek texts, and that consequently they're likely supporting leavened premises which God never had in mind, 44% of the time they'll go into a does-not-compute loop, and then default into telling-you-how-to-be-saved mode.


---
IT MAKES ME FEEL GOOD ABOUT MYSELF THAT EVERY TIME I PASS A MIRROR, I STOP AND LOOK IN THE MIRROR AND GIVE MYSELF A THUMBS UP. THAT'S THE KIND OF CONFIDENCE THAT NOBODY CAN AFFORD.


---
England's newest crop glyph, consisting of, by one guy's count, over 150 circles.


---
Does this mean I'm on the map now?
(Who the hell submitted this?)


---
Remember that one house that was surrounded by cops a couple weeks ago? It's for sale now.


---
When birds go bad.


---
I ain't drinkin' that. . .bish blowed up Melrose.


---
If you're going to be attending Daughter's birthday, dress like you would for either a spelling bee or a court-martial.


---
Since when do laboratory animals pump their own gas?


---
When a nephew who works at Starbuck's comes to stay with you, don't forget to inform him how you prefer your coffee. In my case, I like it presented by Her Majesty's harlequins on a shimmering mink pelt.


---
Star Trek's 10 Cheesiest Classic Creatures


---
Anyone see the Canadiens beat Ovechkin's league-champion Capitals? They took his Irish butt downtown.


---
Sports are great, but it'd be so much better if the referees were mimes.


---
Here's hoping "Iron Man 2" features his infamous struggle with alcoholism.

Less action, more intervention!


---
Kung Fu Massacre: a "film" my friend and his buddies made in his yard, in something like 1983.
Has it aged well, or what?


---
Every time I flip past Dancing Up A Storm, I can't help but wonder to myself: "When will we find a cure?"


---
Powerful, powerful testimony here from the Prince of Fresh Air.

(Sixth best thing ever.)


---
Welcome to the weird and wonderful world of record covers from the golden age of LPs: Gospel edition


---
So I was in the grocery store and picked up Sunny D Smooth, but I couldn't find Sunny D Smoothe (now in verb form).


---
Claim: There are Nazis on the Moon


---
If you had told George Halas 60 years ago that, someday, halfbacks would typically line up fully back, and fullbacks would be almost obsolete, and that much of the time, quarterbacks were calling signals from more than one-fourth of the way back, he might have turned over in his grave and called you some kind of liar.

True story.


---
SO THOSE OLD PALMOLIVE COMMERCIALS ARE JUST A BIG JOKE TO YOU? IS THAT WHAT YOU THINK?!


---
So they're remaking "Tron".
I wonder whether they're still using Cooper SK-series hockey helmets as futuristic headgear.


---
TO DO LIST:

1. wash car

2. act natural


---
Chandelier of the Day


---
When someone asks "What would you do if you had Superman's powers?" no one ever says "Walk around with my eyes shut, still able to see."


---
I try all the time to be less like Fonzie, but it's just not that easy.


---
Who else has had enough of Alyssa Milano's mixed signals?


---
You know, I really won over those tech support guys that one time I brought Cap'n Crunch to the company potluck.


---
Yes much good tonight. They play "Machine Messiah" and "Astral Traveller" and "Heart of the Sunrise". The replacement singer was quite solid.
Somehow, though, I ended up in the bloated-drunken-extroverted-probably-corporate-ass-kissing-schmucks-talking-and-laughing-all-during-the-show section. Kinda surprised I didn't see my old boss.


---
1995: Newsweek scoffs at the internet. . ."Baloney. Do our computer pundits lack all common sense? The truth in no online database will replace your daily newspaper, no CD-ROM can take the place of a competent teacher and no computer network will change the way government works."


---
Yeah, this one's a keeper.


---
Quote of Week:

"I've been effecting world events for years, I suppose these are all 'delusions' too."


---
HaloScan, my longtime interactive e-comment synergist, is going away, to be replaced by Echo, who apparently wants $12 a year from me (which comes out to something like $4.50 per comment). Since fuck that, I'm-a export my existing 136 comments and archive them in a high-density ion stasis chamber for future re-implementation at my convenience.